Home Improvement

Here's what to know about the vacation home markets in New England.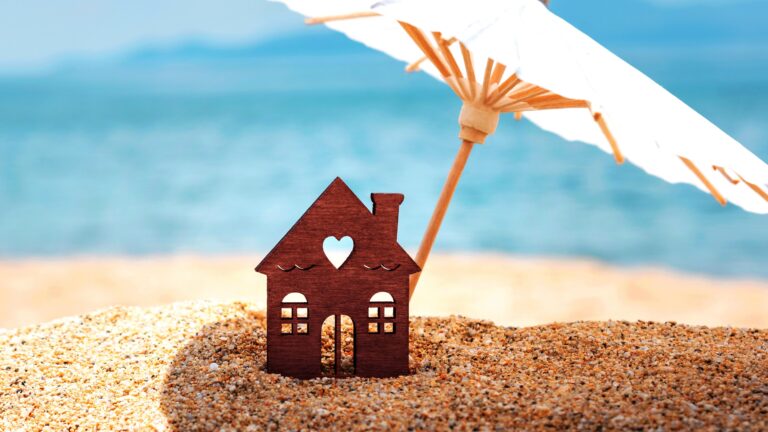 The New England vacation home market is distinct from the primary residence one. Vacation home buyers tend to be a little older and wealthier, and unlike primary residence shoppers, they want to get away from work, not be closer to it. But New England real estate agents agree that the markets today are similar in one frustrating way: Inventory is historically low.
In every New England state, agents we interviewed said that there is plenty of demand for the low supply of vacation homes, which puts upward pressure on prices despite higher mortgage interest rates. That may be why there were more cash buyers in 2022 than in any previous year, they said.
Cape Cod vacation homes
Emily Clark is the president of Berkshire Hathaway HomeServices | Robert Paul Properties on Cape Cod. Clark said spring is a busy time in the Cape's second-home market because so many people want to buy now so they can enjoy their beach getaway. But the field of buyers gets even more crowded in the fall.
"We do see usually a big push in the early fall market as well," she said. "That's typically from people who were summering here, and now they want to get in for the following year. We do about 55 percent of our business in the second half of the year."
Vacation homes in the Berkshires
Jason Nocher, broker/owner of Nocher Realty, which has offices in Pittsfield and Adams, said the Western Massachusetts market remains robust, though prices have declined slightly since the pandemic ended. It's stronger in towns like Becket, Great Barrington, Lenox, and Stockbridge in the southern part of the county, but he also sees an uptick in Williamstown and North Adams, thanks in part to their proximity to the Massachusetts Museum of Contemporary Art.
"Obviously through the COVID years, the market pricing was insanely high, but it's gone down about 9 or 10 percent since then," Nocher said. "The listing values are still there; we're just not seeing buyers paying 50 to 60 grand over asking anymore. That inflated the market here, and now it has settled, which is nice. This area needed that self-correction."
Increasingly, Nocher said, buyers use short-term rental websites to help defer costs.
"Things like Vrbo and Airbnb make it an easier purchase," he said. "People buy these homes, and you're not paying all the overhead because you can lease them out or do short-term rentals to curb your costs or sometimes pay for the whole thing. We didn't see that 10 to 15 years ago."
New Hampshire vacation homes
Ben Cushing is the regional manager for Four Seasons Sotheby's International Realty NH/VT and the 2023 president of the New Hampshire Association of Realtors. Cushing said that as of May 1, there were 1,287 homes for sale in New Hampshire, a state with about 11,000 licensed real estate agents. Before the pandemic, there were about 8,000 homes for sale at this time of year, he said, and the low inventory is driving prices ever higher.
"To buy a place on Lake Sunapee today, something that's almost a teardown, you're going to be into $2 million, and then you're starting all over," he said. "On Lake Winnipesaukee, it would probably be more than that. Can you go up north and find a hunting cabin on a remote pond or something up there for a lower value? I'm sure you can. But there are also properties in those areas that still sell for more than $1 million."
Vermont vacation homes
Betsy Wadsworth is an associate broker with Four Seasons Sotheby's International Realty in Vermont. She said that whenever she tells someone where she's from, their faces relax and they say, 'Oh, I love Vermont!' People are drawn to the state for outdoor activities and — especially during the pandemic — safety. Most second-home buyers, Wadsworth said, come primarily for the skiing.
"We get a lot of buyers from New Jersey, New York, and Connecticut," she said. "A lot of people don't mind the drive from Boston because they can easily hit the highway. I find second-home buyers in the Woodstock-Barnard area to be a slightly older demographic because they're looking for gentleman's farms and more elbow room. We saw an influx of people leaving Philadelphia, Chicago, and New York and landing in Manchester because it has that year-round feel. I also saw more folks from California coming here during the last three years."
Wadsworth said that if a property is priced accurately, it will get multiple offers and sell for above the listing price. She still regularly FaceTimes out-of-town buyers from open houses. She said that listings historically start to pick up in mid-August, and that most buyers want to be able to move in before Christmas.
Connecticut vacation homes
Mary Ann Hebert, broker/owner of Better Homes and Gardens Real Estate | Bannon & Hebert Properties, said Connecticut doesn't have a very robust second-home market. It's mostly confined to pastoral towns like Roxbury, Woodbury, Kent, and Washington in Litchfield County in the northwest corner of the state and its coastline, Hebert said.
"Litchfield County is very quiet and rural, and the taxes are low," she said. "There are no big-box stores, but you're close enough to get to great restaurants. It's also not far from New Milford, where there's a commercial corridor. A lot of people are coming from New York City, [with] most of the buyers paying cash. Listings are down 20 percent from last year, and that was 20 percent down from the year before."
Hebert said Southbury, in New Haven County, is becoming more popular with second-home buyers. She saw a client from New York get together with another family and buy a large home there with a pool to use as a second home, which was a first for her.
Maine vacation homes
Carmen McPhail, broker/owner of Lifestyle Properties of Maine and president of the Maine Association of Realtors, said before the pandemic, houses in Central Maine would take 70 days to close. These days, it's down to 35. She said improved access to high-speed satellite Internet has been a big driver of increased consumer interest in Maine real estate.
"There's something for everyone in Maine," she said. 'Most people want their second home to be within a couple hours drive of their primary residence. So, people from Massachusetts tend to prefer Southern Maine, like the Sebago area. People who already live in Maine are looking for a place on a lake up north, or Western Maine, for the mountains. Whatever you like to do in your spare time, you can find a place to do it in Maine."
Rhode Island vacation homes
Bryant Da Cruz is president of the Rhode Island Association of Realtors and an agent at Century 21 Guardian Realty. Da Cruz said most of the second-home market in the Ocean State is concentrated in coastal towns like Newport, South Kingstown, Charlestown, and Westerly.
"There are parts of South Kingstown on the Richmond border … where people buy second homes," he said. "That's going to take you20 to 25 minutes to drive to the beach, but people are willing to buy out there because they can get good deals."
The median sale price of a single-family Rhode Island home in March was $395,000, up 2.6 percent from March 2022, according to a news release from the Rhode Island Association of Realtors. The median price of a condominium was $319,950, up 4.9 percent from March 2022. Activity in the single-family home and condo markets is "well below that seen 12 months earlier."
DaCruz said the Watch Hill neighborhood in Westerly — where many celebrities have summer homes — is very popular with affluent buyers.
"For people who live in New York or Connecticut, you don't really see any nice beaches until you get to Rhode Island," he said.
Jim Morrison can be reached at [email protected]. Follow us on Twitter @GlobeHomes and subscribe to the Address newsletter at Boston.com/address-newsletter.